This show finished on Saturday 21 March 2020, and this page is being kept for archival purposes only.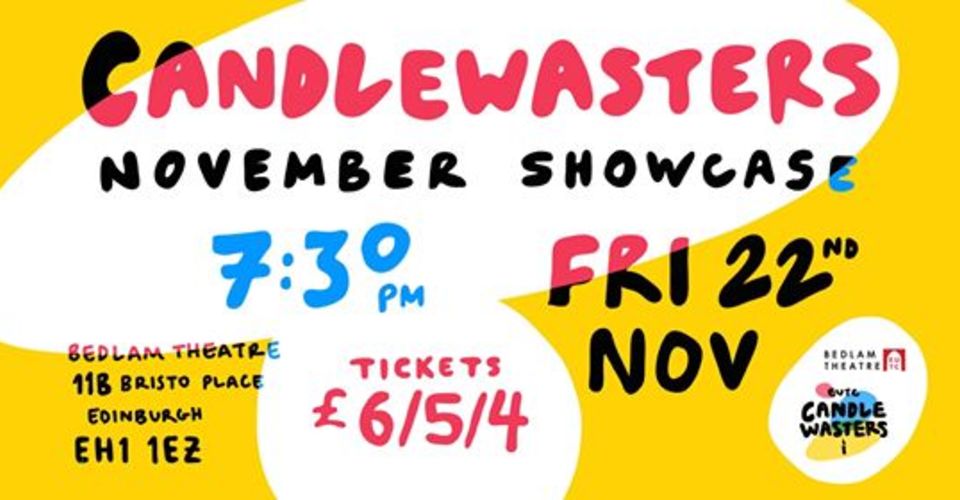 Dates
Friday 22 November - Saturday 21 March
Price
£4/5/6
Twelve talented actors. Six budding new directors. Six original short plays. Entering into its 15th year, the EUTC's 'Candlewasters' is excited to present the first of their showcases for this academic year, showing off some of the best new, original and cutting-edge writing in Edinburgh. It's weird and whacky. It's hilarious. It's serious and thought-provoking. It's poignant, moving and emotional. You really don't know what you're going to get with Candlewasters, but rest assured, you don't want to miss it!
Presenting; 'John and Steven' by Rebecca Maxwell 'Family Dinner' by Zoe Robertson 'The Reassessment' by Benjamin Wolff 'Me Too' by Molly Keating 'Nothing Ever Changes' by Amy Yeo 'A Musical About Brexit' by Lana Stone
---
Cast and Crew
Assistant Stage Manager

cast

cast

cast

cast

cast

cast

cast

cast

cast

cast

Co-Technical Manager

Director

Director

director

director

Director

Director

Producer

Producer

Stage Manager

Tech manager
---