This show finished on Monday 19 January 2015, and this page is being kept for archival purposes only.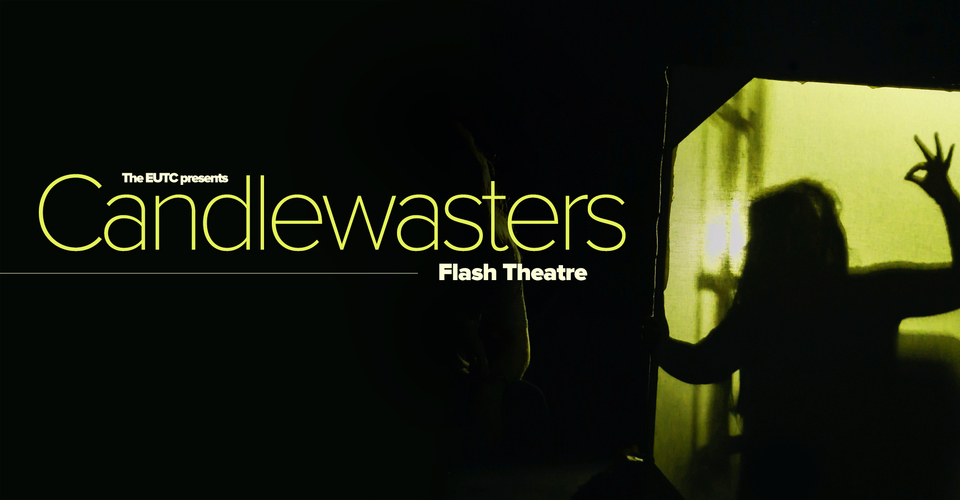 Dates
Monday 19 January
Price
£3.00 / £2.50
Author
Charlie Ralph / Joshua Zitser / Liam Rees / Scott Redmond / Liv Burton / Clemie Lampard / Esmond Sage
Venue
Part of Bedlam Festival 2015
Allow us to introduce you to flash theatre: short bursts of literary merriment that must, we repeat must, come in under 5 minutes. Or else. Seriously. We know where you live. We're not kidding here. It's a challenge for writers - less so for attention spans.
It is a new semester, and the frenzied minds of the Edinburgh University Theatre Company spent Christmas hiding from relatives and writing their magnum opi (ooh Latin!). A fresh festival form of your favourite new writing event, Candlewasters, the time has come for entertainment, pain, criticism, hysteria, hilarity and philosophy. All in 5 minutes.
Come and join the flash mob.
---
Cast and Crew
Curator

Curator

Stage Manager

Stage Manager

Director

Director

Director

Director

Director

Esmond Sage

Actor

Actor

Actor

Actor

Actor

Rob Younger

Actor

Actor

Actor

Actor

Actor
---
Tickets
One moment please...